You won't believe it. Until you see it.
We could spend this entire page describing all that our product can do for you. Or you could just watch this 2-minute video.
You've never seen your quote-to-cash like this.
Up efficiency, not headcount
Your team is beyond capable. You just need a tool to help streamline handoffs, minimize silos and find bottlenecks.
Eliminate costly wasted work
Free up your team's time by identifying and automating those repetitive tasks that slow them down.
Unlock your true potential
Understand where your team's at, how you're progressing and if you're doing right by them in real time.
Prepare for growth
Set benchmarks and measure your progress, so you can incentivize and reward your team for their wins.
Installation in minutes, not months
This isn't another project. It's a product. Chassi seamlessly integrates with your ERP without any resources from you or your team.
Tell a customer where their order is while they're still on the phone
No more guessing if an order's been invoiced or not. With one glance at Orders, you'll know what the status is, who last worked on it and if it needs your attention.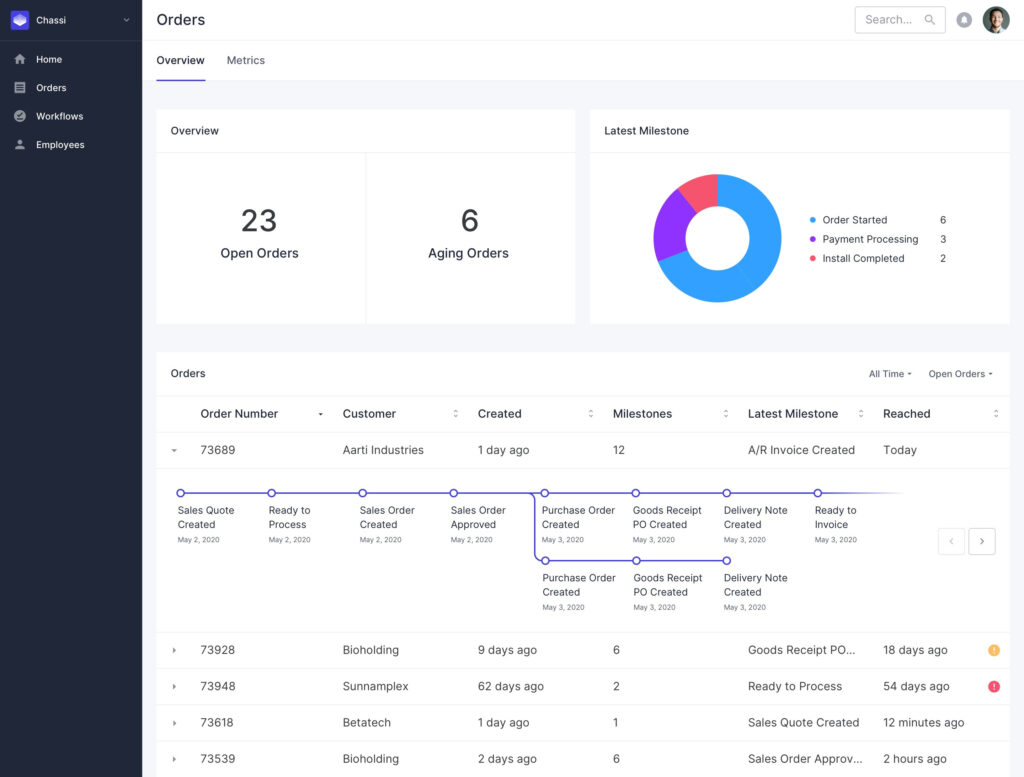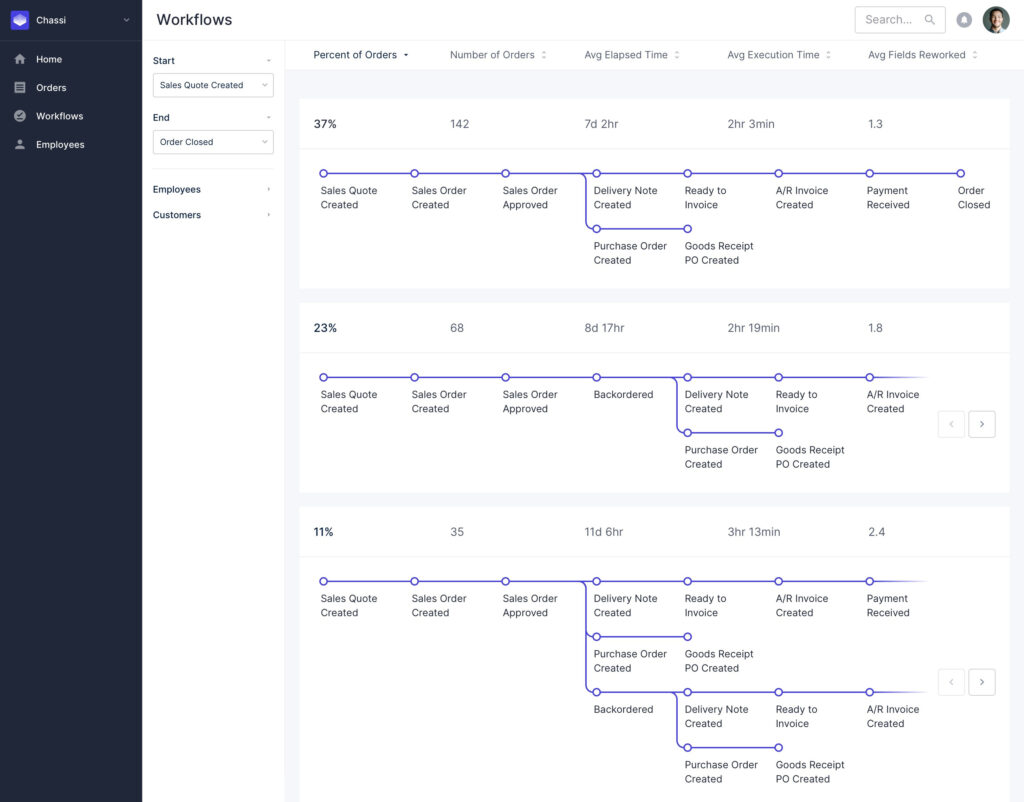 See what your processes actually are, figure out what they should be
You know your processes could be better. Now, understand the exceptions to your ideal processes, which ones always end in poor outcomes and how different handoffs affect things.
You don't need more people, you just need better understanding
Is your top performer actually who you think? How is that new employee getting up to speed? Is that person ready for a promotion? See your team like never before.