Faster time-to-value or longer engagements? Choose two.
Mid-market financial transformation and process optimization consultants use Chassi to cut their assessment in half, objectively evaluate processes, and create perpetual client engagements to monitor compliance.
Do better by your clients
Instead of justifying hours of interviews to find out how to help your client, just check Chassi. Your clients will love you for it.
Your competitors may feel differently, though.
Objective, instant assessment
From the second you install Chassi, you'll get a high-resolution, high-fidelity account of your clients' processes. The few interviews you'll need after that will be more honest, constructive, and efficient.
More perpetual engagements
Projects fail without measurement and accountability. Create perpetual engagements to help your clients track improvements and continue monitoring for opportunities to re-engage.
Simply win more customers
With Chassi, your team will spend less time in assessment and have more time to bring on new clients. You'll be able to reduce prices while enhancing value and have an edge over your competitors.
Strengthened relationships, increased revenue, and happy customers.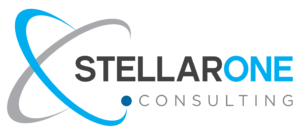 Chassi partners with Stellar One
Stellar One used our partnership to strengthen their reputation as a forward-thinking organization that deploys technology to empower people and drive measurable results for their customers.
People over data, every time
Where other hot-topic tech focuses on historical data and a partial view of what's gone on, Chassi gives you a comprehensive, real-time look at your client's business processes. Here's how: 
Capture what you've never seen.

Our sensors connect to an ERP in seconds and immediately begin collecting every step of your client's process. This is employee-generated data that's never been captured before from the system. 

Process everything in real-time. 

We stream this data securely outside of the system, so there's never any degradation or slow down for your client. Honestly, they won't even know we're there. 

Give you all new understanding. 

We translate this new data into intuitive dashboards, live activity streams, and visualizations that show you what's going on in your client's business processes with just a glance. 
Serve your customers like never before with objective visibility and measurement into core business processes like never before.
"By collecting data that was previously unavailable, Chassi is able to bring performance insights to every level of the business. Tying activities to outcomes not only increases employee engagement but production overall."