We don't make money selling your data
Your privacy and security equal our success. (It's also just the right thing to do.)
We take your security and privacy seriously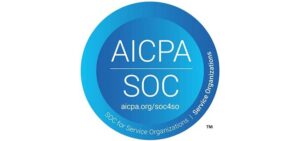 Your trust keeps us in business, so we do everything we can to protect and preserve your privacy and security. This means we never sell or distribute your data. We never gather data outside of our agreed-upon scope. And when the engagement ends, we delete your data.
And when you entrust us with your or your customers' data, we treat it right. Data integrity is one of our highest priorities because dirty data never helped anybody. And if you're worried about a cybersecurity attack, our penetration tests have been described as some of "the cleanest tests we've ever done" by our technology security vendor.
We don't make the rules when it comes to privacy and security, but we follow them really well. We work to maintain or exceed compliance with our SOC 2 Type 2 audits, so you can feel at ease with your data in our hands.