Create goals for your team and know when something's heading off course
Discover what "right" looks like for your team's performance and measure their progress
Maximize your team's time
See how your team spends their time across the month, so you can decide if you need more people or just need to redistribute responsibilities.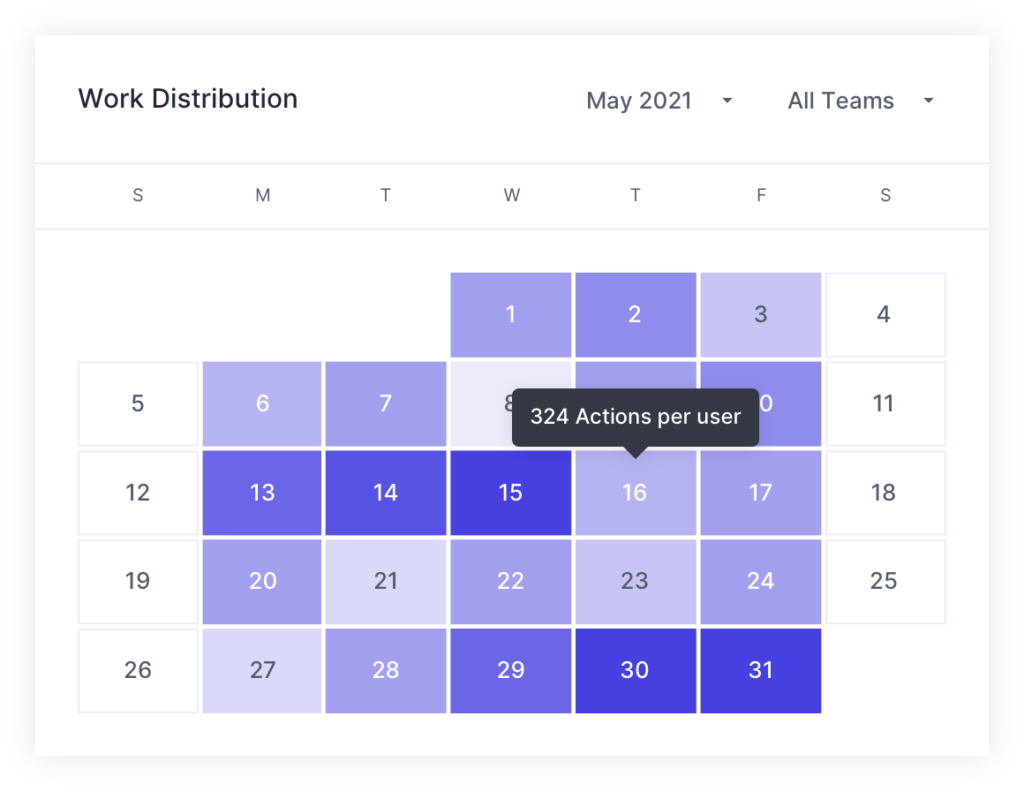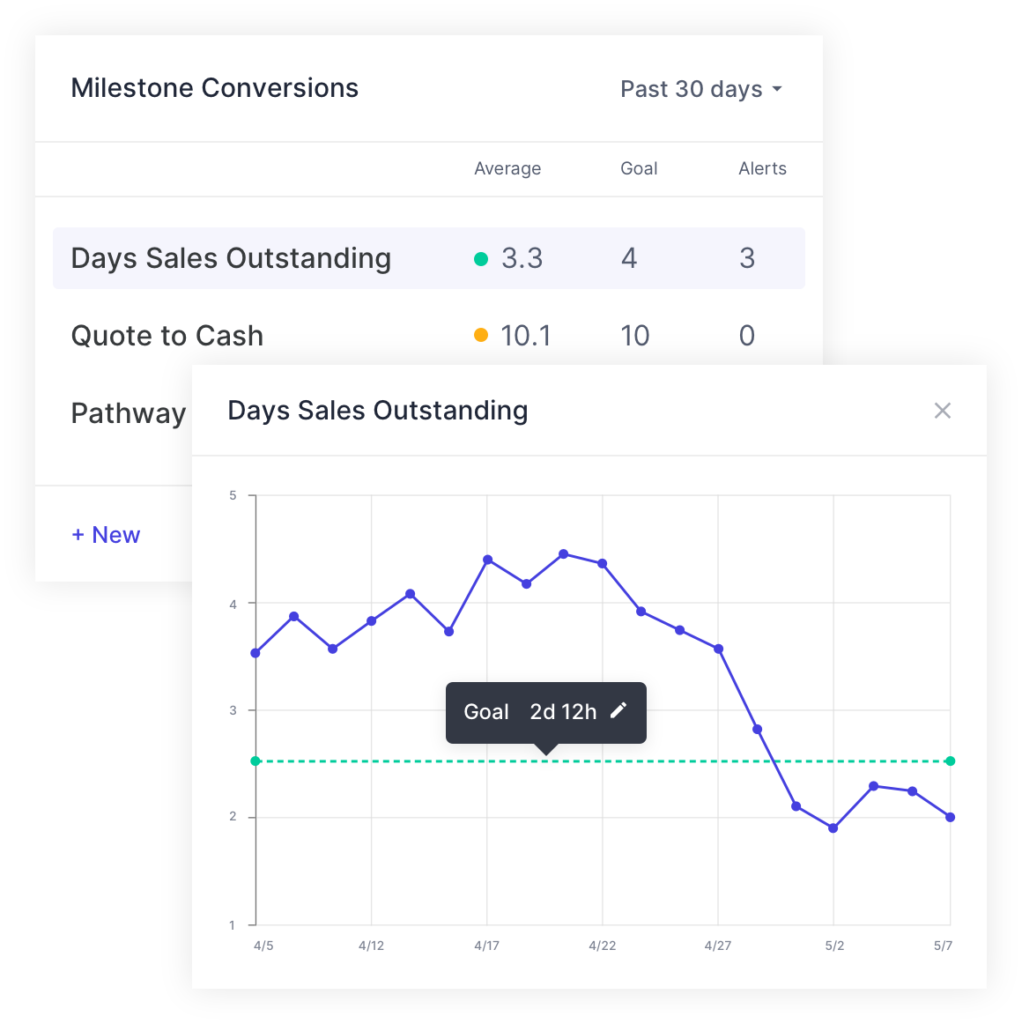 Now, everyone's on the same page
Easily set your own goals and align your team around them. Plus, create your own alerts for whatever is most important for you.
Cut your discovery by 50%