When there are a million things going on, how do you know where to look first? 
Your attention and your time are two of the most valuable resources you have, so we want to help you make the most of those. 
Meet Notifications, Blades and the brand new Employee pages. 
Get instant alerts on the customers, documents and employees that need your attention most by setting Notifications. Use Blades to see exactly what's going on right from your Home page. And understand an individual's performance, process and progress more than ever with the new Employee pages.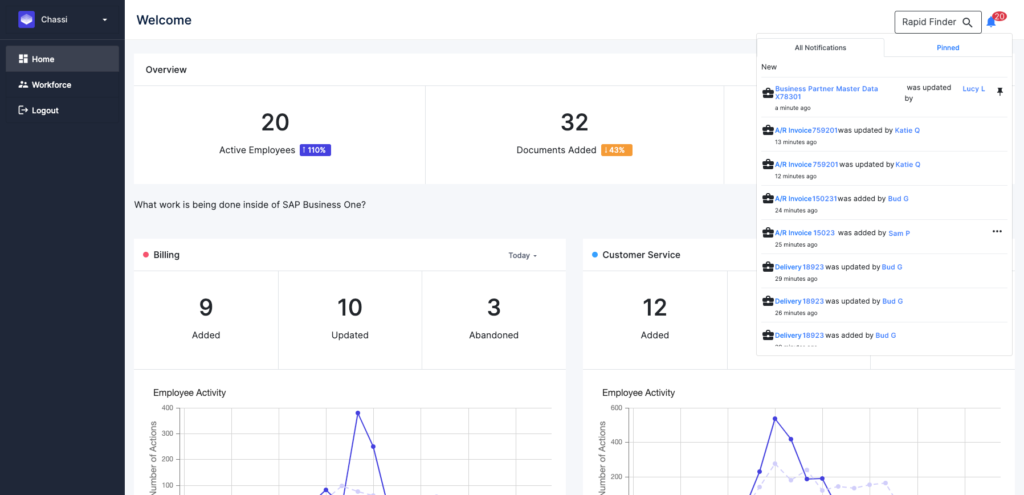 Notifications:  
These are your digital sticky notes. Now, you can choose to get alerted when a specific document gets updated, when a certain team member adds or updates a document, when specified activity happens for a customer and more. You decide what needs your attention, set the notification and Chassi will tell you when it happens. Plus, pin a notification when you want to come back to it later.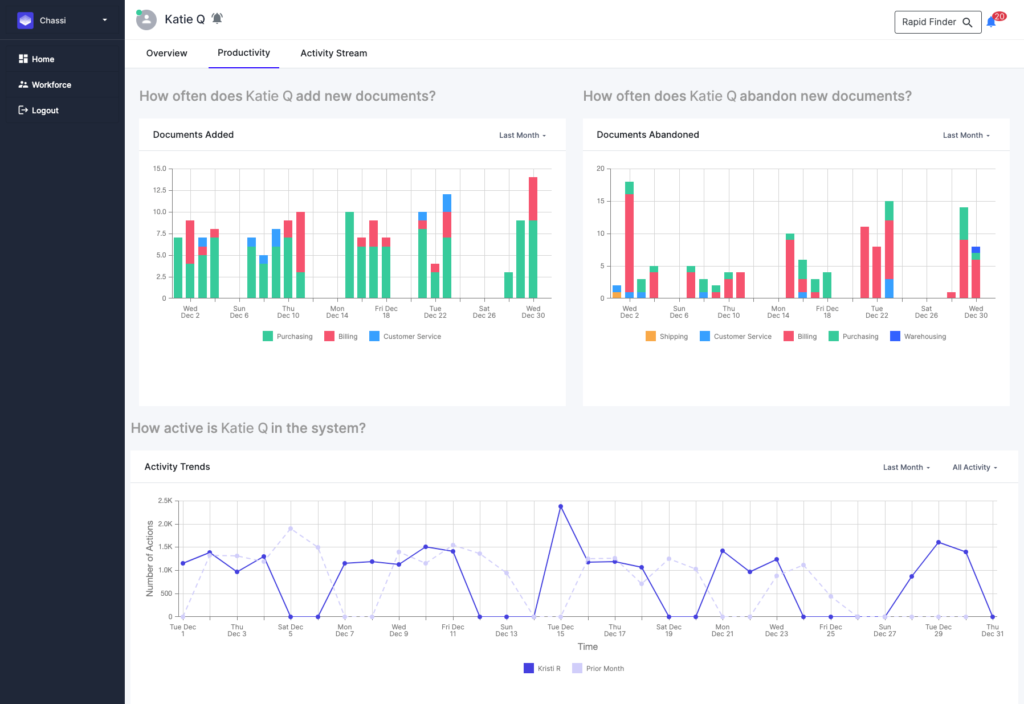 Employee pages: 
Instantly gain a whole new understanding of what your team's working on by looking at their individual page. Just like you can gauge your team's overall performance and activity, you can now see where a team member is focusing their time, how their performance is progressing week-over-week and what their process is. 
Ready to try these for yourself? Get started today.